LOWER BUNDORAN
LOCATIONS FOR YOUR PRIVATE PARTY, FILM, OR PHOTO SHOOT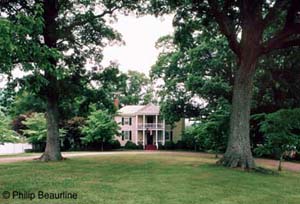 In southern Albemarle, lies Bundoran Farm, on the upper branches of the Hardware River; its well-watered pastures, extraordinary landscapes, and mountain valleys provide some of the most peaceful and pleasant surroundings in this prestigious community.

Close to the world-renowned University of Virginia, its 2000-plus acres, several hundred in modern, productive apple orchard, hundreds of pasture acres , and magnificent, mature hardwood forests , linked with 20 miles of private horse riding, walking trails in the valleys and through the heavy timber, which is spectacular in the autumn. Plenty of room for a four-horse team to pull its way from our carriage house to a magnificent hillside where a lovely gazebo awaits.
W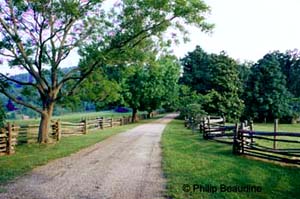 ho knows? You show up here and the media might be filming.

(PBS) has filmed our Driving School guests learning to drive horses on the driveway and in out in the pastures.

Many newspapers and magazines have headlined our teams at work and play.

Hard work? Sure, but it's beautiful here and it's a lot of fun.


In early September the Albemarle County Fair opens in one of the pastures. It's a wonderful family-oriented event. You should come join us there. Autumn is glorious here.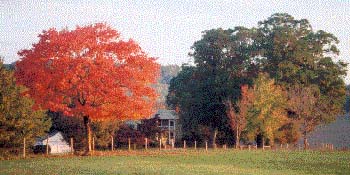 Are you a big game hunter? ... for deer, turkey and bear hunting as a member of the Bundoran Hunt Club just ask our Hunt Club manager Jim Wynne





If you need a beautiful location, we can offer you one of the best.

Contact Us.