Fred Scott, Jr.
(434) 295-4188



LANDSCAPES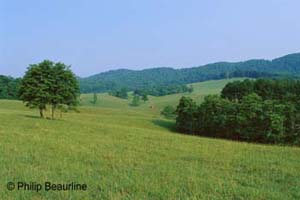 Throughout Bundoran Farm, horse and walking trails wander from our valley floor gently up the pastures.

These well-watered pastures are among the finest in Albemarle, with fertile, well-drained soils, and heavy stands of orchardgrass and fescue.

Above the orchards trails rise in the massive hardwood timber all the way to the ridgetops of the Ragged Mountain chain.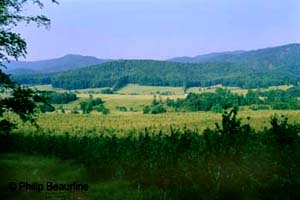 Looking over the orchards into the Ragged Mountains in late springtime....in the autumn, our mountains change to golds, reds and yellows.

The farm airstrip runs left to right along the lower grassy ridge in the middle distance.

Perhaps you would enjoy having us hitch up a horse team for you as a part of a private reception for your friends at your place or at our carriage house, or driving to a picnic on a hillside like these? Contact our event managers to set it up; we'd love to be a part of your next big reception.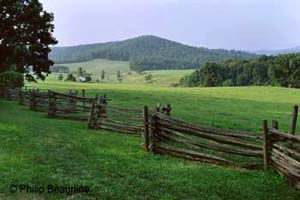 At the Big House, chestnut rails in a historic snake fence layout add charm to the lawn.
| | |
| --- | --- |
| If you need a beautiful location, we can offer you one of the best. Contact Us. | |